ADAS Detective Agency  
Private Detectives in Spain since 1983
¿

DO YOU NEED EVIDENCES,

PROOFS

?

FREE CONSULTATION
Private & Corporate Intelligence
Private crimes investigation
Frauds and fake insolvency
ADAS DETECTIVES. Agencia de Detectives en Sevilla
¿NECESITAS

PRUEBAS

 

VERACES
?
Divorcios y custodia de menores
Investigación delitos privados
Free & Gratis consultation  
 Payment facilities
& no interest
ADAS is a private detective agency with more than 40 years of experience in the private intelligence community.
Our HQ are in Seville-Spain. We have License 249-RNSP 10021-Spanish Home Dept. valid in the European Union.
Also we guarantee professionalism, confidentiality and complete discretion from the first contact. We carry out all kinds of investigations and reports throughout Spain, Portugal, Morocco and Latin America.
We know the value of evidence before third parties, companies and individuals. We obtain valid evidences in court. We offer experience, testimonials and information to get agreements, documented defending or accusations. Our team singles out each Report with credibility, textual economy and veracity. Our goal is your rights.
We help you find solutions by avoiding bla-bla-bla, only words. No matter what the conflict to overcome: minor visitation regime in divorces, custody, compensatory or alimony, harassment, usurpation, patrimonial location, labour infidelity, pre-contract reports, fake bankruptcy.
You're free. No compromises
You are one step away from dispelling doubts with arguments. We clear up the doubts on your behalf. Contact us without any commitment by calling phones +34 629517471 & +34 954275023. We study your proposal without paying, '0' money. If you hire us, we single out an interest-free payment plan.
At ADAS we want your peace of mind, which is why we inform you at all times of the process while we manage your case.
We provide you with your report quickly: in paper version anywhere in Spain or Europe in 24-48 hours. To the rest of the world within 72 hours.
We send the Report and the required advances online via the Internet. Also we work with all kinds of companies and individuals: multinationals, SMEs, law firms, consultants, insurers. Finally, we manage all types of judicial reports and evidences in any jurisdiction, including ratification.
Labour and Companies
Duplication of employment, work infidelity, unfair competition, verification of Backgrounds, robberies and thefts, absenteeism, sabotage….
Personal Reports
Searches, location of documents, heirs, witnesses and relatives. Investigation of divorces and separations (compensatory pensions, infidelity and custody of minors, visitation regime, etc…), conduct observations, pre-employment, marriage references, private crimes (harassment, slander, insult, kidnapping, abandonment of family, etc…).
Financial Investigation
Commercial references, guarantors, assets and businesses, Compliance, location of assets & repossessions
¿QUÉ PODEMOS HACER POR TI?
En ADAS queremos tu tranquilidad, por ello te informamos en todo momento del proceso mientras gestionamos tu caso.
Te facilitamos tu informe rápidamente: en versión papel en cualquier punto de España o Europa en 24-48 horas. Al resto del mundo en plazo de 72 horas. Por Internet enviamos on-line el Informe y los adelantos requeridos.
Trabajamos con todo tipo de empresas y particulares: Multinacionales, pymes, bufetes, consultores, aseguradoras, mutuas.
Gestionamos todo tipo de informes y pruebas judiciales en cualquier jurisdicción, ratificación incluida.
Business research
Abuse and corporate conflicts, unfair administration, self-invoicing, corporate plots and front men, tax heavens (off-shore companies), plagiarism and usurpation of patents and trademarks, industrial counter-espionage, failures and fraudulent bankruptcies.
Informes Personales
Búsquedas, localización de documentos, herederos, testigos y familiares, investigación sobre divorcios y separaciones (Pensiones compensatorias, infidelidad y custodia de menores, régimen de visitas, etc…), observaciones de conducta, referencias prelaborales, matrimoniales, sobre delitos privados (acoso, calumnia, injuria, rapto, abandono de familia, etc…).
Investigación Financiera
Referencias comerciales, activos y negocios, control de morosidad, localización de patrimonio, para embargos e insolvencias fingidas, etc…
Business research
Abuse and corporate conflicts, unfair administration, self-invoicing, corporate plots and front men, tax heavens (off-shore companies), plagiarism and usurpation of patents and trademarks, industrial counter-espionage, failures and fraudulent bankruptcies.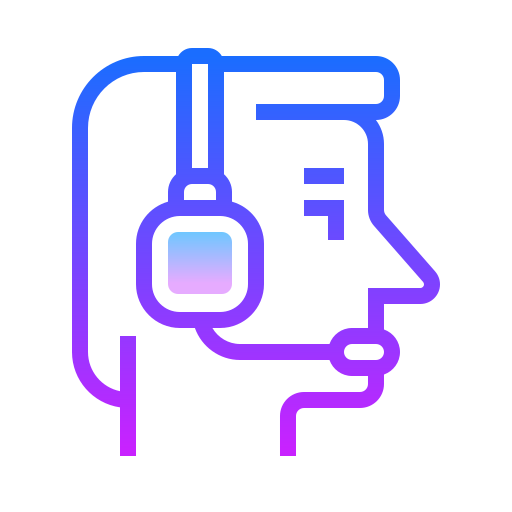 Corporate Investigation
Detection of eavesdropping, telephone and microphone sweeps, telecommunications encryption, geolocations, neutralization of plots and hostile competitors, strategic dossiers, crisis logistics…
Calligraphic expertise and Documents
Forgery of signatures, bodies of writing, impersonations and duplications of personality, investigation of anonymous letters, expert handwriting……
Claims Reports
Investigation & reconstruction of accidents, arson, false witnesses, injured surveillance, false robberies and thefts, Internet and telephone frauds…..
Expert Studies
Reports, valuations, locations, descriptions and appraisals of all kind and counter-reports of expert reports or fraud technical opinions.
Judicial Evidences
Private Detectives in Spain are qualified witnesses (Art. 265-LECiv). Our Reports are considered judicially qualified testimonials and are not challengeable by the counterparty, which will pay our invoice (procedural costs) if their claims are dismissed (Art. 241-LECiv). We operate in civil, social, contentious, commercial jurisdictions, and where appropriate, criminal and canonical.
FREE PRE-REPORT
PAYMENT FACILITIES
Do you mistrust someone or something?
If you need a professional service that will clear up your doubts with evidences GET INFORMED WITHOUT OBLIGATION!!
READ REVIEWS FROM OUR CUSTOMERS
Manuel Toucedo
Corporación HTC (Barcelona)
"We didn't know how to prove that a former manager appropriated our clients list. We lost many. The ADAS Report proved unfair competition."





"I was lost with my parents' inheritance. We finally located my brother in North Alaska and were able to process the will."





Daniel Armario
Insurance Claims Manager (Madrid)
"Fraud is investigated by many detectives. With ADAS we never had any problems."





Ana García
Company Committee Group C.  (Valencia)
"They tried to deceive us with a false business crisis. ADAS agents demonstrated that the owners diverted assets and orders. We save jobs. The dismissed received every last euro"





"It helped me to know that my son had the wrong partner because of his background. A documented report reflected it. I did not finance expanding a business that ended up in ruins"





Andy Mc Carthy Headhunter
"We check backgrounds in Spain thanks to our PI collaborator in Spain. Good job!."





Contact Us
ADAS DETECTIVES
Where to find us
HQ Calle Juan Sebastián Elcano 34, Bajo-A
41011 Seville, Spain
Telephones
(+34) 629 51 74 71
(+34) 954 275 023
Leave us your message
If you wish to contact us or send us a professional query, you can do so by filling out our contact form.
We guarantee maximum discretion.